NORD Appoints Genetics and Metabolic Specialist, Marshall L. Summar, MD, as Chairman of the Board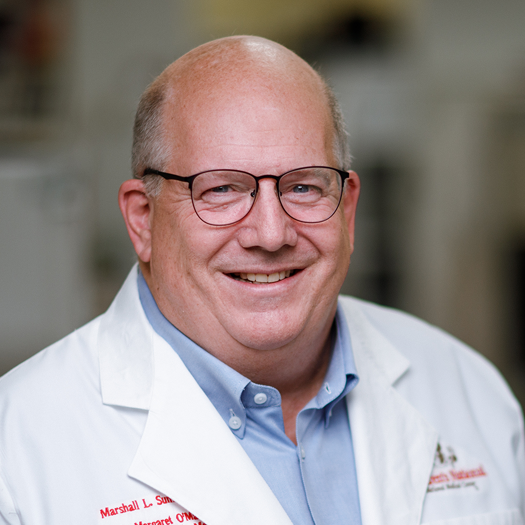 Washington, DC —The National Organization for Rare Disorders (NORD), the leading, independent advocacy organization committed to helping the 1 in 10 Americans with rare diseases, has appointed Marshall L. Summar, MD, as chairman of the board of directors. Dr. Summar replaces interim chairman Sheldon Schuster, PhD., who will serve as vice chairman.
Dr. Summar is chief of the division of
Genetics and Metabolism
, at
Children's National Health System
, the largest clinical division internationally caring for rare diseases, where he also holds the Margaret O'Malley chair in Genetic Medicine. Dr. Summar's laboratory works on devices and treatments for patients with genetic diseases and adapting knowledge from rare diseases to mainstream medicine. He also works on newborn screening issues, developing policy, testing, and follow-up systems.
"Now is a crucial and exciting time in rare diseases with many opportunities that can both involve and benefit patients," said Dr. Summar. "I welcome this opportunity to guide NORD on the sustained pursuit of its mission to eliminate challenges for all people affected by the 7,000 known rare diseases, 80 percent of which are genetic-based and less than 5 percent of which have a treatment."
Since joining its board of directors in 2012, Dr. Summar has also served as chair of NORD's scientific and medical advisory committee. He is also the chair of the Rare Diseases advisory panel at the Patient-Centered Outcomes Research Institute (PCORI) and serves as president of the board of directors for the Society for Inherited Metabolic Disorders. He is board certified in pediatrics, clinical genetics and biochemical genetics and has been listed in Best Doctor's in America since 2004.
"Since its founding 33 years ago, NORD and the millions of people we serve have benefited from a board of senior leaders who share our vision of putting the patient first," said Peter L. Saltonstall, president and CEO of NORD. "We are pleased to continue this momentum under Dr. Summar as we build upon our resources and services that reflect changes in health care and patient needs."
NORD is the primary nonprofit organization representing all Americans with rare diseases. Since 1983, NORD has been committed to the identification, treatment and cure of all rare disease through programs of advocacy, education, research, and patient and family services. There are 30 million Americans, more than half of whom are children, living with rare diseases and disorders.
Contact:
Natalie Collett at 713-524-8170