His Highness Sheikh Abdullah bin Zayed meets with Children's delegation in the UAE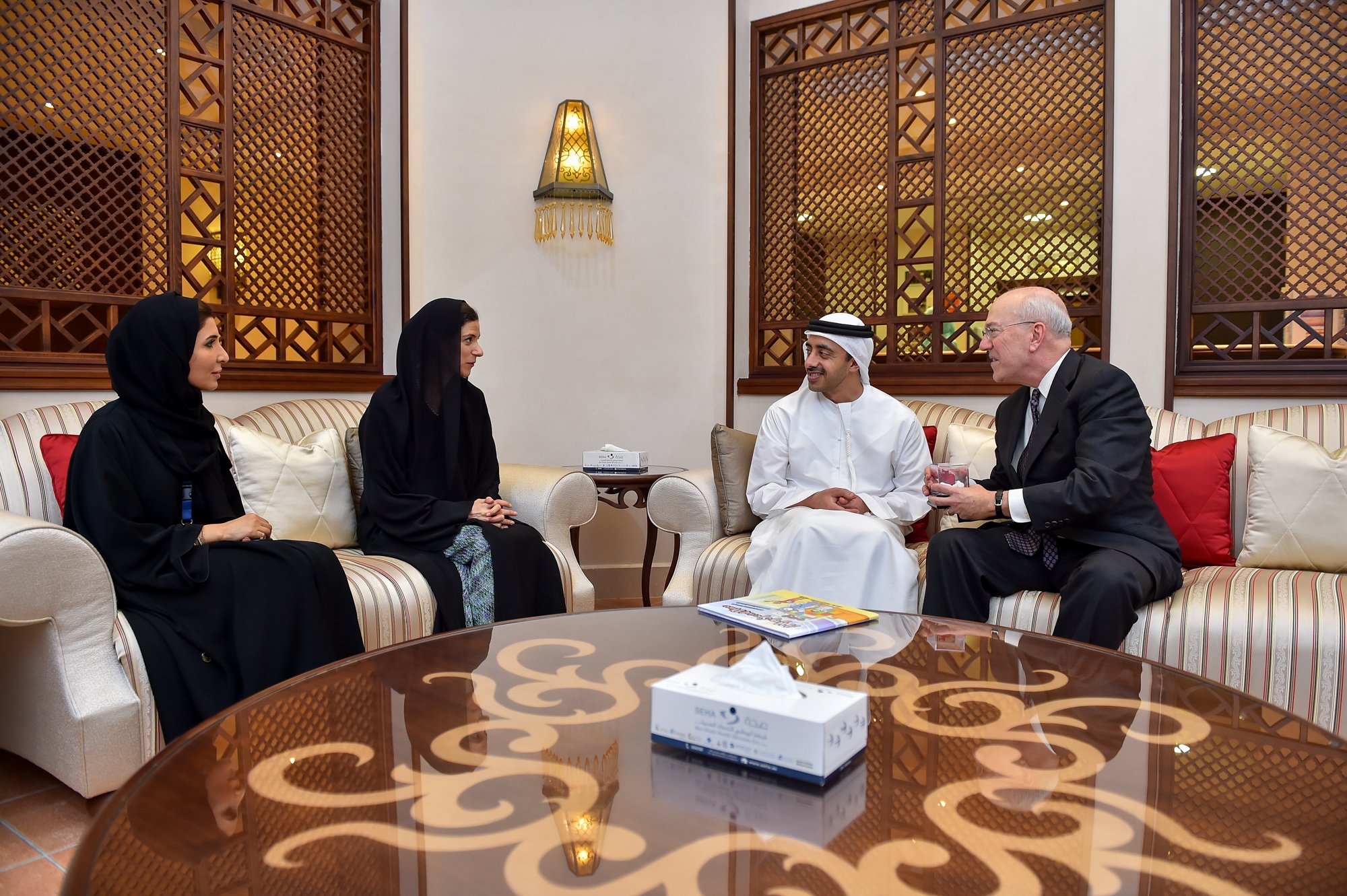 His Highness Sheikh Abdullah bin Zayed bin Nahyan, UAE Minister of Foreign Affairs and International Cooperation, met with a Children's National delegation following his participation in a special book-reading event at Tawam Hospital in Al Ain, UAE. The delegation included Dr. Kurt Newman, Children's National President & CEO, and Safia Saeed Al Raqbani, Chief Advisor of Global Affairs, in the presence of Dr. Maha Barakat, Director General of the Health Authority-Abu Dhabi.
During the meeting, the delegation discussed the latest developments and research projects being conducted at the Sheikh Zayed Institute for Pediatric Surgical Innovation, including mGene and StethAid. mGene is a facial recognition application developed to help detect genetic anomalies in newborns, and StethAid is a phone-based digital stethoscope developed to determine heart murmurs in children. Both projects are undergoing clinical validation in UAE hospitals.
Dr. Newman said "we were pleased to be given the opportunity to meet with His Highness and showcase SZI's latest research projects, in addition to the many partnerships between Children's National and UAE entities involved in the health sector. Our long-standing partnership with the UAE has allowed us to accomplish many achievements for the good of children everywhere."
Arabic media coverage included: