Georgetown, Children's National Researchers To Evaluate Sesame Workshop's Autism Initiative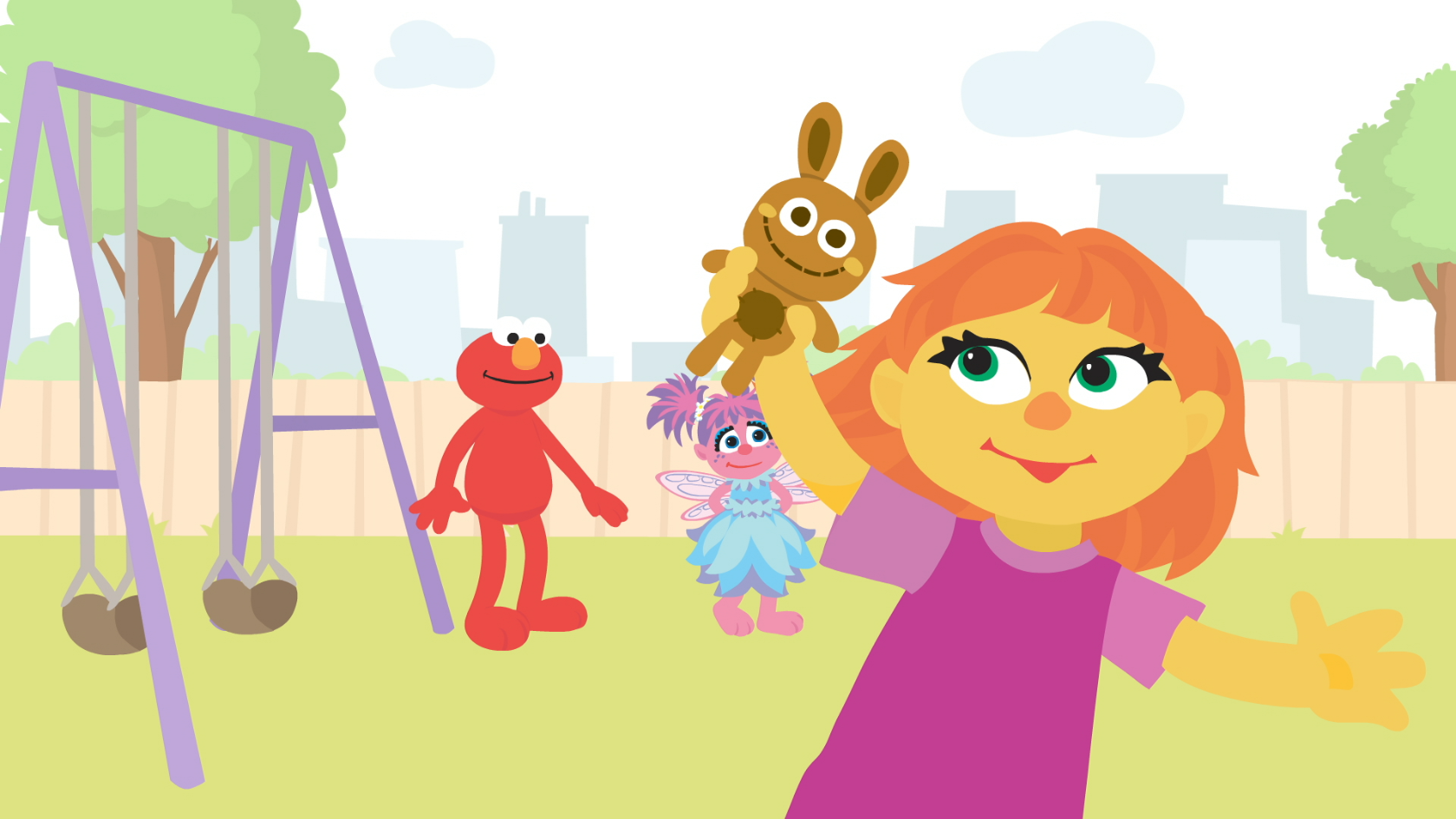 Washington, DC -
Sesame Workshop
, the nonprofit educational organization behind Sesame Street, has selected Georgetown University Medical Center and Children's National Health System researchers to lead an evaluation of "
Sesame Street and Autism: See Amazing in All Children
," an initiative developed to reduce stigma and build understanding about autism spectrum disorder (ASD).
Sesame Workshop launched a new phase of its autism initiative last week available at
sesamestreet.org/autism
. In 2015, Sesame Street debuted an autistic preschool digital Muppet, Julia, and produced a suite of resources that include an app, videos, storybooks, and daily routine cards as part of the Sesame Street and Autism: See Amazing in All Children initiative. Now ready for evaluation, Sesame Workshop awarded a grant for real-world testing of the materials to Bruno Anthony, PhD, deputy director of the Georgetown Center for Child and Human Development in collaboration with his wife and research collaborator Laura Anthony, PhD, at the Center for Autism Spectrum Disorder at Children's National.
The Georgetown and Children's National team are enrolling families in the evaluation project. The year-long study will enroll at least 100 families who have an autistic child and as many as 1,000 unaffected individuals in their community.
Bruno Anthony heralds Sesame Workshop's work on autism. "I think in all ways Sesame Street has been at the forefront of talking about not just differences, but similarities in kids and families. This is taking it to another level," he says. "They are focusing on a large and growing group of individuals who have ASD, with the goals of breaking down stereotypes in the community, recognizing positive aspects of being different, and appreciating those who may be a little different."
The Georgetown and Children's National programs are well known for their work in diagnosing and treating children and adults with ASD, as well as for their efforts in empowering parents to advocate for their diagnosed children and changing the language used to describe affected individuals.
"We are thrilled to be partnering with Georgetown and Sesame Workshop," says Laura Anthony. "The most exciting thing about these resources is their ability to reach so many families with positive, empowering messages about preschoolers with autism. Our study will directly evaluate feelings of exclusion or bias and can have a significant impact on both science and the everyday lives of those with ASD."
The evaluation study will have two parts. In the first, parents with a child age five or younger who has been diagnosed with ASD will be asked to view the "See Amazing in all Children" material on line and provide feedback on its impact in changing their beliefs and attitudes about autism and feelings of acceptance and parenting competence. The parallel study examines the impact of the material on people in the families' community with whom their child with ASD might interact in everyday life.
Additional collaborators on the project include Georgetown researchers Celene Domitrovich, PhD, and Hillary Robertson, MPH, and investigator Alyssa Verbalis, PhD, from Children's National.
Families interested in participating in the project should email [email protected].
Contact: Lauren Lytle at 202-476-4500