Children's National Education Leader Honored for Innovative Approaches to Residency Programs
Mary Ottolini, MD, MPH, Children's National Health System Vice Chair of Medical Education, has been recognized nationally for her leadership in encouraging innovative educational approaches for resident physicians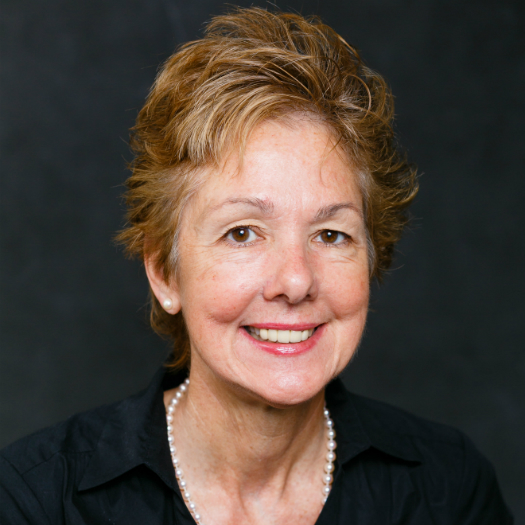 Washington DC --Mary Ottolini, M.D., M.P.H., Vice Chair of Medical Education at Children's National Health System, has been recognized nationally for her leadership in encouraging innovative approaches to educate the next generation of clinicians, resident physicians.
The Accreditation Council for Graduate Medical Education (ACGME) honored Dr. Ottolini with the Parker J. Palmer Courage to Lead Award, national recognition awarded to two individuals this year. The prestigious award honors institutional officials who have demonstrated strong leadership and astute resource management and who have championed innovative approaches to residency programs.
ACGME, which accredits approximately 9,600 residency and fellowship programs across the nation, on Feb. 26 presented 23 awards during its annual educational conference.
"This year's awardees highlight the increasingly high-quality work and innovation underway in the graduate medical education community. The many successes achieved by the recipients showcase the important contributions of every member of the community – including institutions, residents, designated institutional officers, program directors, and coordinators," said Thomas J. Nasca, MD, ACGME's chief executive officer.
Children's National supports the highest standard of excellence in caring for children by preparing healthcare professionals to practice outstanding pediatric medicine in the 21st century. The rigorous curriculum for residents and fellows offers many opportunities to learn, conduct research, and participate in conferences. The Pediatric Residency Program at Children's is among the nation's leading training programs, and Children's 22 ACGME-accredited fellowship programs produce outstanding pediatric professionals across all pediatric and surgical subspecialties.
"Children's National not only trains top-quality pediatricians and pediatric subspecialists to care for future patients, but because of our patient- and family-centered approach to medical education our trainees are dedicated to providing high-quality, compassionate care for patients they treat today," Dr. Ottolini said. "Teaching faculty are a major strength of our educational programs. Many are nationally recognized educational experts and members of the Children's Academy of Pediatric Educators (CAPE). CAPE members continually work to develop and to evaluate innovative educational techniques to improve the quality of patient care through interprofessional education."
Contact: Diedtra Henderson at 202-476-4500.
###