Children's National Chief Medical Officer among The Washington Business Journal 2016 Women Who Mean Business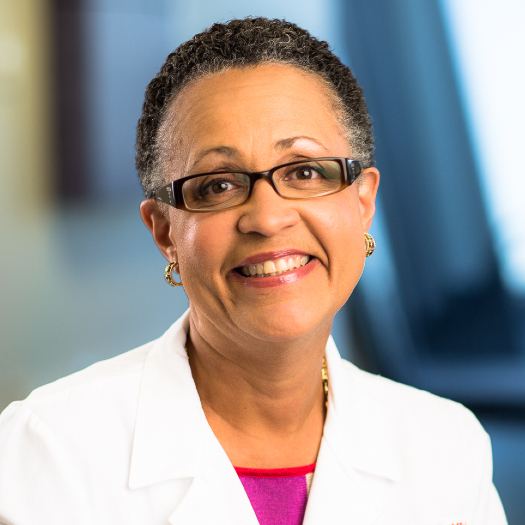 Washington, DC – Denice Cora-Bramble, MD, MBA, Chief Medical Officer and Executive Vice President of Ambulatory and Community Health Services at Children's National Health System, was named to the 2016 list of Women Who Mean Business by the Washington Business Journal. Dr. Cora-Bramble was among a select group of Washington, DC, metropolitan area women who were honored last night for having made a significant impact on their community, using their leadership skills and professional accomplishments to break down barriers.
At Children's National, Dr. Cora-Bramble oversees all regional ambulatory clinical operations including seven pediatric subspecialty regional outpatient centers, two emergency departments, six general pediatrics health centers, twelve pediatric practices, three mobile medical units, as well as nursing services in DC Public Schools and Public Charter Schools. She also has direct responsibility for the Children's Health Network which includes more than 1,400 providers in the mid-Atlantic region.
"I am honored to work along-side Dr. Cora-Bramble on a daily basis, and it comes as no surprise to me that she's being recognized as one of the Washington Business Journal's Women Who Mean Business. As one of our two Chief Medical Officers, Dr. Cora-Bramble is a crucial component of this organization, and I am so proud to see her honored for her leadership and commitment to our patients," stated Kurt Newman, MD, President and CEO of Children's National.
Dr. Cora-Bramble has worked at Children's National for 14 years in various roles, including overseeing the Diana L and Steven A. Goldberg Center for Community Pediatric Health before she took on the role of Chief Medical Officer of Ambulatory and Community Health Services in 2013. She is a Professor of Pediatrics at the George Washington University School of Medicine and Health Sciences and a Diplomate of the American Board of Pediatrics.
Dr. Cora-Bramble completed her medical and pediatric residency training at Howard University and a Master in Business Administration with a concentration in Medical Services Management from Johns Hopkins University. She has held several leadership positions at the George Washington University Medical Center and the U.S. Department of Health and Human Services.