Robin Steinhorn, MD, Named Senior Vice President of Center for Hospital Based Specialties at Children's National Health System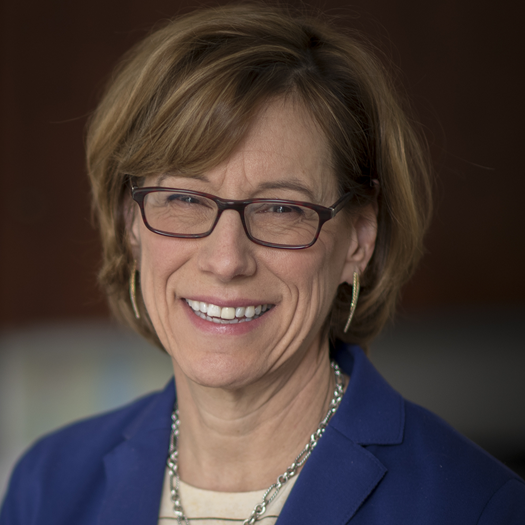 Washington, DC—Robin Steinhorn, MD, a nationally and internationally recognized leader in neonatal perinatal medicine and fetal pulmonary development, has been appointed as the new Senior Vice President of Center for Hospital Based Specialties at Children's National Health System.
"We are honored to have Dr. Steinhorn join our talented team at Children's National," said David Wessel, MD, Executive Vice President and Chief Medical Officer of Hospital and Specialty Services at Children's National Health System. "She brings more than 20 years of experience in pediatric care and is a highly respected physician-leader, clinician, and researcher in the industry."
Dr. Steinhorn joins Children's National from UC Davis Children's Hospital, where she served as Medical Director and Chair of the Department of Pediatrics. Prior to joining UC Davis in 2012, Dr. Steinhorn was Vice Chair of Pediatrics and Division Head of Neonatology at Children's Hospital of Chicago.
"I'm proud to join the Children's National community and to work at a hospital that's so highly regarded in the community, across the country, and around the world," said Dr. Steinhorn. "I look forward to using my past experience and passion for mentoring faculty to contribute to the excellent quality of care offered at Children's National."
Among her goals is "to continue to develop hospital services for children that are second to none through identifying and taking advantage of new opportunities for innovation," Dr. Steinhorn said.
Dr. Steinhorn's clinical and academic interests have primarily been focused on the pulmonary vascular development of the fetus and newborn. Her translational work has spanned from in vitro studies to animal models and clinical trials. In addition to her own translational research program, Dr. Steinhorn has participated in numerous multicenter trials, which have helped define the clinical treatment of pulmonary hypertension in the neonatal period. Her clinical research has also addressed topics such as harmonization of electronic health records for clinical research and telemedicine support of neonatal care in rural hospitals.
Dr. Steinhorn was recently elected to the Council of the American Pediatric Society, and is currently completing a five-year term on the American Board of Pediatrics for Neonatal Perinatal Medicine. She is an elected Fellow of the American Heart Association and a member of the Perinatal Research Society and American Thoracic Society. Dr. Steinhorn will become an Associate Editor of the Journal of Pediatrics in the fall of 2015, and also serves as an Associate Editor for Pediatric Critical Care Medicine and on the editorial boards of American Journal of Respiratory and Critical Care Medicine, Pulmonary Circulation, and the NEJM Journal Watch for Pediatric and Adolescent Medicine.
Contact: Emily Hartman or Lauren Lytle at 202-476-4500