Charles Berul, MD, Named Co-Director of Children's National Heart Institute
Washington, DC—Charles Berul, MD, has been named Co-Director of the Children's National Heart Institute at Children's National Medical Center.

He joins Richard Jonas, MD, in leading the institute as it approaches its 10th anniversary. The institute's nurses and specialists in Cardiology, Cardiac Surgery, Cardiac Intensive Care, and cardiac anesthesia provide comprehensive, seamless care.

"Dr. Berul has made significant contributions to the Heart Institute in both clinical care and research," said David Wessel, MD, Executive Vice President and Chief Medical Officer for Hospital and Specialty Services at Children's National. "I congratulate him on this appointment and welcome his continued leadership in our work to improve the health of children with congenital heart defects and other cardiac conditions."

"Under Dr. Berul's leadership, along with that of Dr. Jeffrey Moak, our electrophysiology program has grown and added new technology, allowing us to provide even more advanced care and to treat even more young patients with arrhythmia," said Gerard Martin, MD, Senior Vice President of the Center for Heart, Lung and Kidney Disease at Children's National. "In addition, his mentoring of our cardiology faculty has fostered increased faculty publications and grant activity."

Dr. Berul has been the Division Chief of Cardiology since he joined Children's National in 2009. He is an acknowledged expert in pediatric cardiac electrophysiology. Previously, he was Director of the Pacemaker Program at Boston Children's Hospital, an affiliate of Harvard Medical School. He is the 2013-2014 President of the Pediatric and Congenital Electrophysiology Society. Dr. Berul is a Fellow of the Heart Rhythm Society, the American Academy of Pediatrics, the American College of Cardiology, the Society for Pediatric Research, and the American Heart Association's Council on Cardiovascular Disease in the Young. He has more than 150 publications in pediatric cardiology to his name and is frequently an invited speaker nationally and internationally.

Expanded research activity at the Children's National Heart Institute includes a new state-of-the-art facility for pediatric cardiac imaging and intervention, opened in partnership with the National Institutes of Health (NIH). Children's National also participates in the NIH-initiated Pediatric Heart Network, a group of hospitals that collaborate on clinical trials, to increase the number of studies in children with congenital or acquired heart disease.
Contact: Paula Darte or Emily Hartman, 202-476-4500.
Related Departments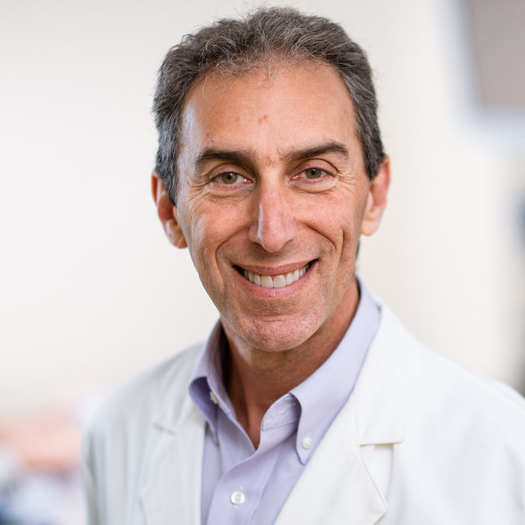 Charles Ira Berul, MD
Co-Director, Children's National Heart Center
Emeritus Chief, Cardiology
Charles Ira Berul, MD
Locations
Departments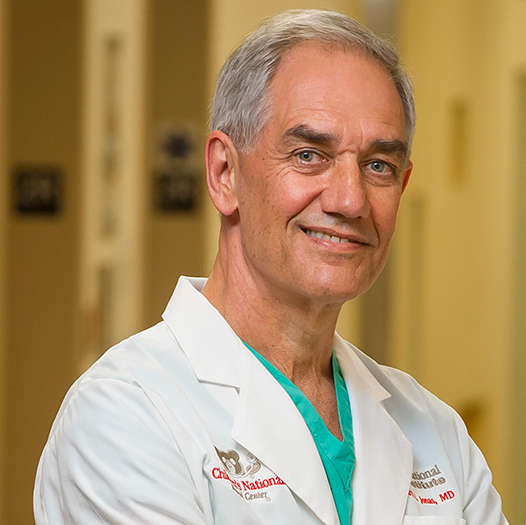 Richard Andrew Jonas, MD
Emeritus Chief, Cardiac Surgery
Senior Investigator, Center for Neuroscience Research
Richard Andrew Jonas, MD
Locations
Departments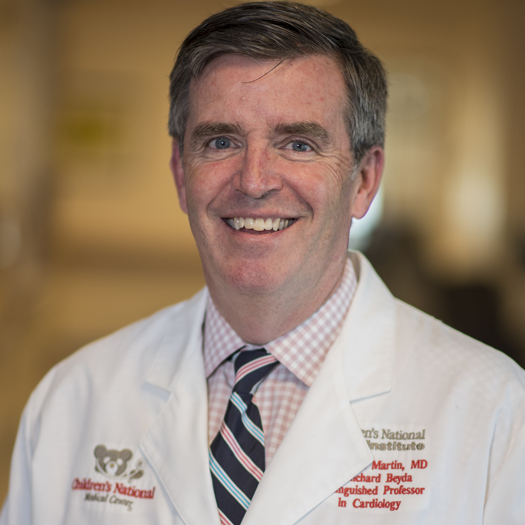 Gerard R. Martin, MD
Cardiac Ambassador to Global Services
Cardiologist
Gerard R. Martin, MD
Locations
Departments