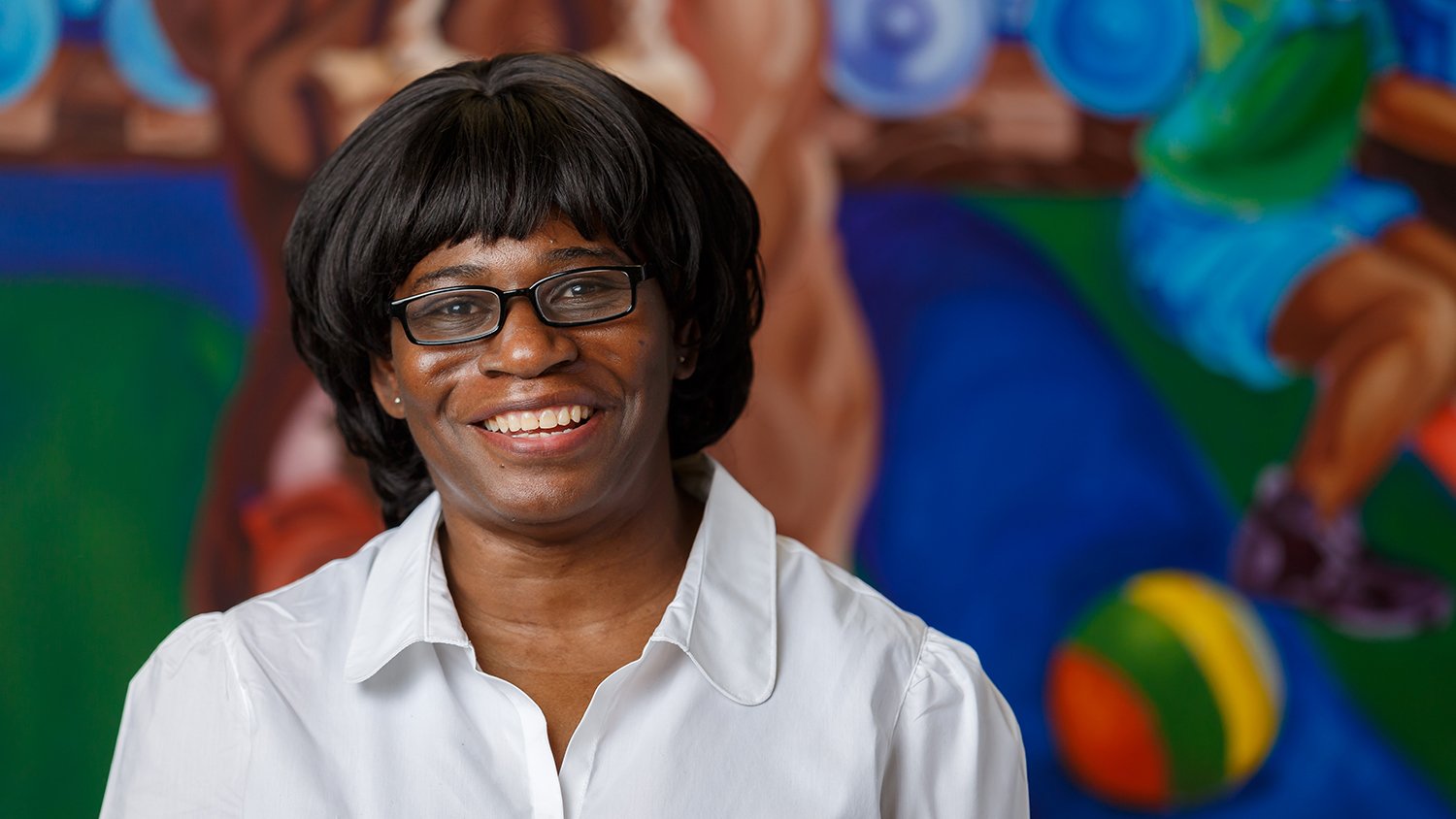 Meet Deborah Owens, LPN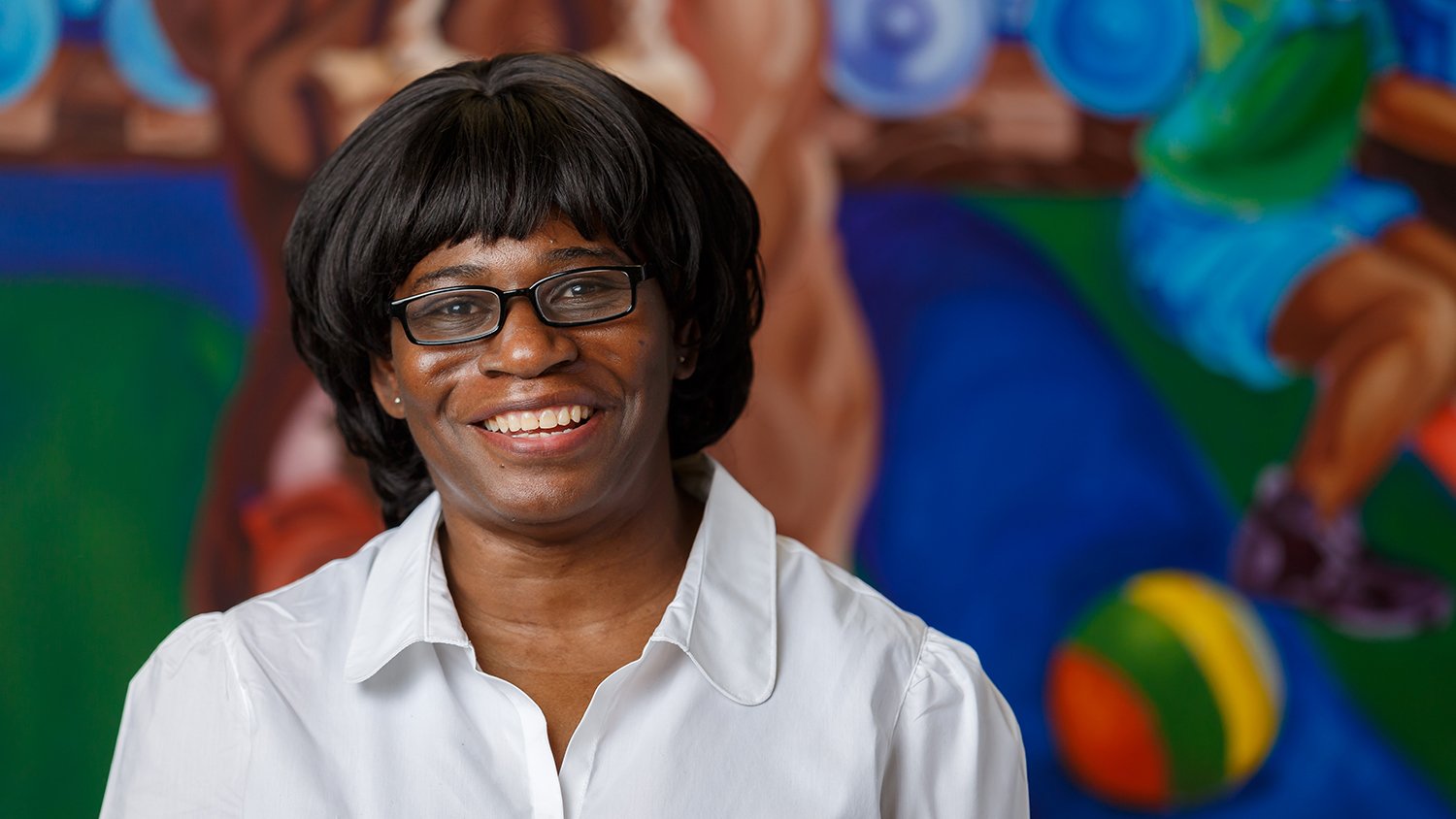 During a recent school year, a 6-year-old student at the Creative Minds International Public Charter School came into school nurse Deborah Owens' office when he wasn't feeling well. It turns out that the boy had sickle cell disease, and by connecting him to Children's National for treatment it was determined he needed a bone marrow transplant.
"His future depended on the transplant, and I knew I had to do something to help," Owens, LPN, says. Owens is an employee of Children's and is a school nurse through Children's School Services (CSS), as part of Children's long-standing tradition of collaborating with public and private entities to proactively address the health needs of local families.
"I started looking into resources out there that we could give to the parents, and I found out about the Be the Match program," Owens says. Be the Match is the world's largest and most diverse bone marrow registry program.
With the help of a Be the Match regional representative and administrators at Creative Minds International, Owens set up an educational event at the school for students, parents and community members to learn about registering as a bone marrow donor. Sixty individuals signed up for the bone marrow registry at the event, agreeing to be tested to determine if they were a match for the student.
Owens also set up a table in the Creative Minds International lobby on multiple occasions to pass out information on becoming a bone marrow donor to any new visitors or community members visiting the school.
Owens arranged for a speaker from Be the Match to attend a Ward 1 nurse staff meeting to educate her colleagues about this program. "There's a greater need for bone marrow donors in the African-American community, and the lack of potential donors is mostly due to lack of awareness," Owens explains. "I wanted to educate the community and other nurses so they could help spread the word."
As a result of her efforts to engage other nurses, Be the Match was also able to set up two events at Howard University to register even more potential donors.
All of Owens' hard work paid off: a potential match for the student was found. While it cannot yet be determined if the match was found at the local events, the individuals that Owens helped register are now potential matches for other people in need of a bone marrow transplant.
CSS Executive Director Barbara Scott, MSN, NE-BC, RN-BC, nominated Owens for the Children's Power of One Award. "The fact that Deborah was successful in using her organizational and collaborative skills to advocate so successfully on behalf of this student is phenomenal," Barbara Scott wrote. "Deborah is truly capable of thinking outside of the box to establish creative connections as she advocates on behalf of the students entrusted to her care in the school setting."
Owens was a nurse in Children's burn unit for 20 years before becoming a school nurse. "I love working for Children's," she says. "My job is to make sure the kids and the staff stay healthy and well, so they are able to stay in class and participate to their full potential. I try to solve anything standing in the way of that. I want all the students to succeed academically and in their personal life."