What to Expect
Pediatric primary care at Children's National offers services to meet your child's growing needs. Learn more about what to expect at our practices.
Children's National pediatric primary care teams include pediatricians, physician assistants, nurses and support staff who work to meet your child's growing needs. We design services around the specific needs of your child and you can expect seamless coordination of any additional services outside of primary care. As we work to keep an eye on your child's health, it's important to schedule yearly check-ups so we can focus on milestones and assess your child's growth year after year.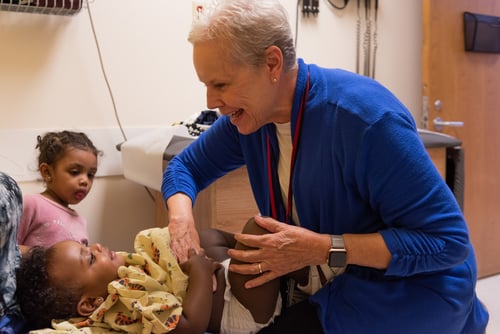 Contacting Our Offices
During Business Hours
If you need to reach your child's pediatrician during office hours, please reach out directly to your child's pediatrician's office. You can leave a message for the medical assistant or the nurse and you can also send a non-urgent message through our patient portal – MyChildrensPortal.
We also offer same day appointments and always reserve a spot for sick visits. Please call the office to schedule a same day appointment.
After Hours
We understand that illnesses and injuries don't just happen between 8 a.m. and 5 p.m. If your child is experiencing an emergency, please call 911. If your child needs urgent services after hours, please call your child's pediatric primary care office to reach the on-call provider.
Prescription Refills
If your child needs a prescription refill, please log-in to the patient portal to submit your request. You can also contact your pediatrician's office directly and our team will send an electronic order to your pharmacy.