Shepherd Park: About Us
Your child deserves the best care. At Children's Health Centers, we offer high-quality, accessible and compassionate pediatric primary and specialty services for your child from birth to young adulthood.
We also work to improve the lives of our community's youth by providing care where they need it most.

Children's Health Centers work with community partners to help build healthy neighborhoods. Through outreach programs and advocacy, we can identify specific community needs and continue to serve our youth in critical health areas such as asthma, mental health, substance use, obesity and sexual health.

Our Centers are the largest providers of pediatric primary care services in Washington, D.C. We are proud to offer community-focused, culturally competent care. We work to build healthy communities by delivering care through our health centers, clinics and mobile health services.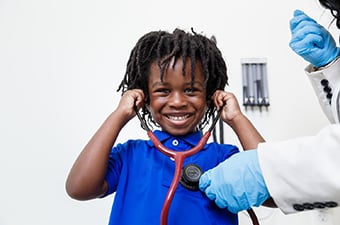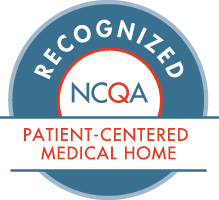 Caring for Your Child
Children's Health Centers serve as a medical home for your child as part of primary care "plus," which provides both primary care and some specialty services to care for your child. We learn all we can about your child's health history, social behaviors, medications or any specialists seen. This knowledge helps build a lasting patient/provider relationship with services that are integrated and focused on the well-being of your child.
All Children's Health Center sites in Washington, D.C., have received National Committee for Quality Assurance Patient-Centered Medical Home Recognition. We are proud of this recognition as it demonstrates our commitment to patient-centered, coordinated care for our community.
Our pediatricians are connected to Children's National Hospital, which is ranked #5 in the nation by U.S. News & World Report.
Immunization Policy
Our team firmly believes in the effectiveness of immunizations to prevent serious illnesses and save lives. We also firmly believe in the safety of immunizations. Our offices follow the immunization
schedule
outlined by the Centers for Disease Control and Prevention and the American Academy of Pediatrics, which has been scientifically tested for safety and efficacy. There is no such thing as an approved "alternative" immunization schedule. We will be happy to provide information to help you understand the science behind immunizations, as we have a commitment to our patients to keep them safe and provide the best pediatric care available. This includes giving immunizations on time, according to the CDC/AAP schedule.
Immunizations
Download the Schedule
Our offices follow the immunization schedule outlined by the CDC and Prevention and the American Academy of Pediatrics, which has been scientifically tested for safety and efficacy.
Access Our Patient Portal
The Children's Health Center Medical Home Patient Portal allows you to prepare for your visit by sending messages, requesting appointments, refilling prescriptions or completing school forms and referrals. You can also check lab results and stay up-to-date on preventive care such as flu shots. These portals can be accessed anytime through your smartphone, tablet or computer.
| | |
| --- | --- |
| 7125 13th Place NW | Phone: 202-545-2900 |
| Washington, DC 20012 | Fax: 202-476-7612 |
| | |
Mon, Tue, Wed, Thu, Fri, Sat: 8 a.m. - 4 p.m.