2023 American Academy of Pediatrics (AAP) National Conference and Exhibition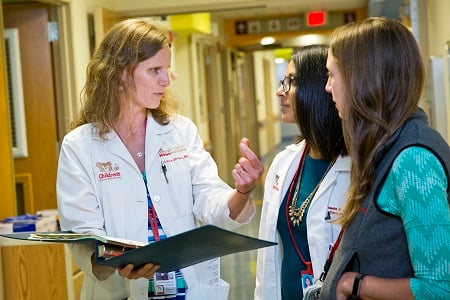 Date: October 20 - 24, 2023
The American Academy of Pediatrics (AAP) is comprised of 67,000 pediatricians committed to the optimal physical, mental, and social health and well-being for all infants, children, adolescents, and young adults. The National Conference & Exhibition is dedicated to keeping pediatric providers abreast of the latest best practices in pediatrics.
Children's National Alumni Information
Alumni attending AAP in person are invited to our Alumni, Staff and Friends Reception on Saturday, October 21, from 6 - 8:30 p.m. Attendance is free; please register in advance.
Please update your information with us to receive news and updates from Children's National.