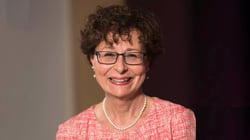 Meet Nadine Camp, MSN, RN, CPNP
Nurse Practitioner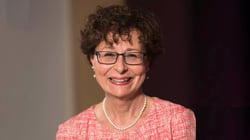 Nurse Practitioner Nadine Camp, MSN, RN, CPNP, has been with Children's National Hospital for more than 32 years. Beginning her career as a staff nurse in 1979, Camp has also worked as nurse recruiter, in several nursing management roles and as a primary care nurse in the Diana L. and Stephen A. Goldberg Center for Community Pediatric Health.
After working there for two years, she was inspired to return to school to earn a post-graduate certificate as a pediatric nurse practitioner and has been providing primary care to children and families for the past 12 years. She is part of the primary care team at Children's Health Center at Good Hope Road in southeast Washington, D.C.
"I see infants, children and adolescents for their well and sick visits, with the goal of trying to keep them at their best," said Camp. "This includes not only their health, but also assisting them in their ability to succeed at school, relationships and beyond."
One of the reasons she has spent the majority of her career at Children's National is that she has been able to make an improvement in so many sick children's lives. The reward from making a sick child feel better has been the sustaining energy that has kept her at Children's National for so long.
"I have always enjoyed working with children. They can absolutely make you smile and brighten your day. I like getting to know families and watching children that I have known since they were born grow up. In some cases, my patients have become adults and parents, and now I am the primary healthcare provider for their children," said Camp.
She hopes that her impact at our institution will be felt for years to come by making a difference for children and families one small step at a time.
To learn about Magnet nursing at Children's National, visit www.childrensnational.org/nursing.