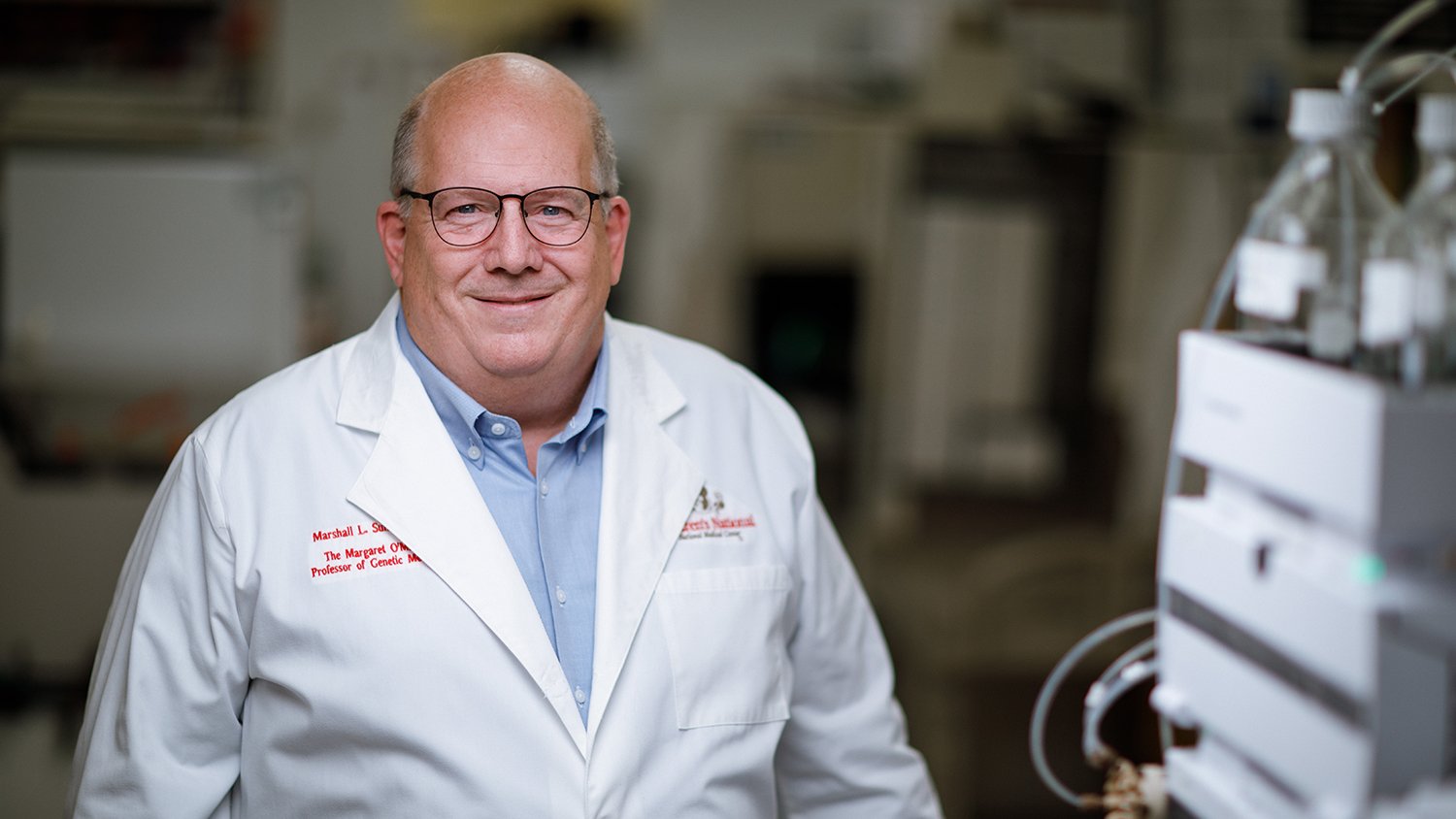 Meet Marshall Summar, M.D.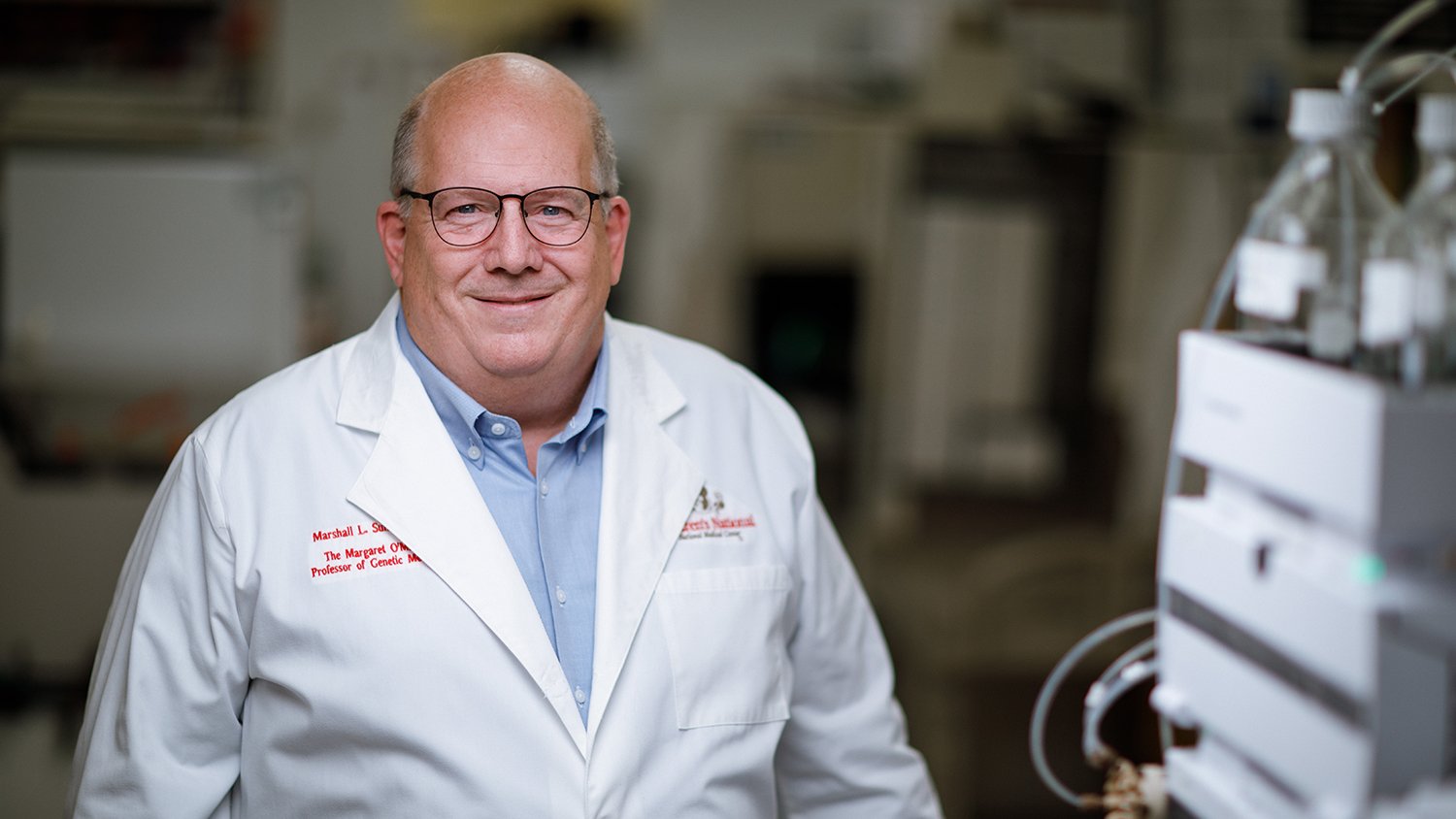 Marshall Summar, M.D., is the Division Chief of Genetics and Metabolism and the Director of the Rare Disease Institute at Children's National. He is a physician, clinical geneticist and researcher, best known for his pioneering work in caring for children diagnosed with rare diseases.
Dr. Summar has always been passionate about biology and genetics. When he finished his undergraduate program in molecular biology, it became clear to him that medicine was his calling. "After graduating, I had two options: research, or medical school. I chose to go to medical school to become a physician," he explains. "I thought that in order to do meaningful work in the field of biology, I needed to be able to take care of patients." He received his M.D. from the University of Tennessee Center for Health Sciences and decided to continue on to his pediatric residency. "Pediatrics was a natural choice for me," says Dr. Summar. "I like the hopefulness of taking care of kids; they have so much life ahead of them. Small changes in childhood can have long-lasting impacts."
Dr. Summar came to Children's in 2010 after being recruited from the place where he had spent the majority of his career, Vanderbilt University School of Medicine in Nashville, TN. "I spent the first 50 years of my life in Nashville," says Dr. Summar, "My family has roots in Tennessee going back to the 1700s." Despite his long history of living and working in Tennessee, Dr. Summar was compelled to relocate to the nation's capital to continue his work in clinical genetics.
"In order to do the things that I wanted to do, I needed to be in Washington, D.C. I needed access to the NIH, the FDA, Capitol Hill and other organizations to make a significant impact on the field of clinical genetics," explains Dr. Summar. "I came to Children's because they shared the vision that we could become a world leader in taking care of children with rare diseases." That vision has become a reality since Dr. Summar spearheaded the establishment of our Rare Disease Institute (RDI), a center dedicated to advancing the care and treatment of children and adults with rare genetic disorders.
Our Division of Genetics and Metabolism is the core of the RDI, together forming what has come to be known as the premier clinical genetics program in the United States. The division sees over 8,000 patients a year with rare diseases and serves as a national leader in policy surrounding clinical genetics. The RDI has been designated by the National Organization for Rare Disorders (NORD) as its first Center of Excellence for Clinical Care for Rare Diseases. To share RDI's expertise with children throughout the world, Dr. Summar is working closely with Microsoft, the NORD and the FDA to develop patient registries, used by over 35 rare disease advocacy organizations, to enable patients to learn more about and receive a proper diagnosis and treatment for rare and ultra-rare conditions, many of which have applications for mainstream medicine.
"All Children's employees should be very proud of our RDI. It is the first of its kind in the field of rare disease medicine," says Dr. Summar. "We couldn't have the RDI at Children's without everyone's involvement because our patients touch every field of medicine. Whether it be directly or indirectly, everyone is a part of our RDI."
Dr. Summar's passion for finding new ways to take care of patients with rare diseases has fueled the development of new standards of care and treatment, resulting in significant improvements. One particularly notable accomplishment is his involvement in standardizing genetic screenings.
"Genetic screening has been one of the best payoffs for a public health program that I have seen," says Dr. Summar. "It has saved kids with devastating illnesses and allowed them to have a lifetime of good health." Dr. Summar recently appeared on Fox 5 to share the story of a family at Children's whose daughter was given a second chance at a healthy life thanks to genetic screenings. To hear their story, watch the video or read the full article on Innovation District.
While Dr. Summar is proud of his accomplishments in research, he says that the patients he cares for are the highlight of his work. "The people and patients I get to work with are the most rewarding part of my job, hands-down. The strength that these families bring to the table and the commitment that they have to find ways to get better is inspiring." He notes that, "Every day is something new in the field of genetics; it is a continually renewing field of medicine. The changes that I have seen over the course of my career are staggering."
In the coming months, Dr. Summar and his team are looking forward to the development of the Children's National Research & Innovation Campus, which will be the new home of the RDI. "It will be our new clinical home and research home," says Dr. Summar. "It is really exciting because it gives us a place that can become a national hub for patients with genetic diseases. Eventually, I think it will become a national destination for rare disease treatment."
Thank you, Dr. Summar, for all that you do for our Children's National community!