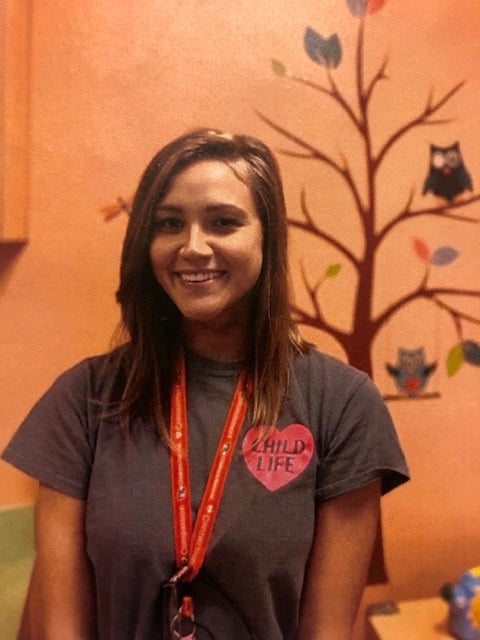 Meet Laura Gepford, MS, CCLS
Committed to our patients on the Surgical Care Unit and Special Isolation Unit during COVID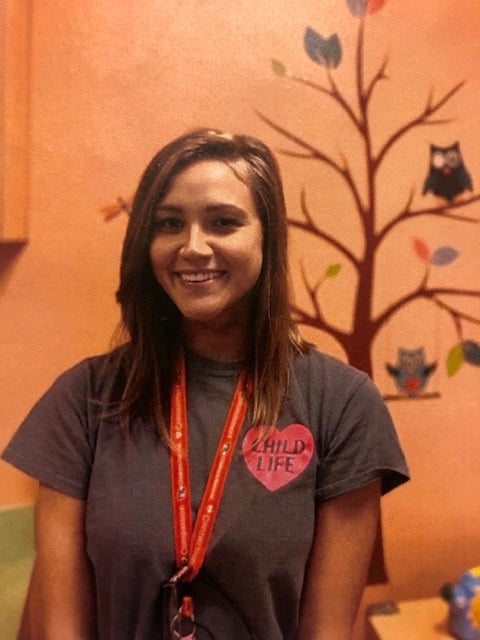 Being in the hospital as a child can be a scary and difficult experience. On top of that, being admitted into the hospital during a global pandemic can be a downright isolating experience. That's where our certified child life specialists come in, helping create a positive experience for patients and families during otherwise trying times. Laura Gepford, MS, CCLS, is one of our child life specialists on 5E, the burn/trauma and Surgical Care Unit (SCU) as well as the new home to the Special Isolation Unit (SIU).
"As a child life specialist, I provide psychosocial support to patients and families throughout their admission," says Laura. "My goal is to promote positive coping through all the various healthcare and medical experiences a patient will endure. I often align myself as being a 'hospital teacher' in that I am here to educate patients on all aspects of their care; decreasing stress of the unexpected by providing preparation and support prior to any care being executed. This can look like a myriad of things, such as education on care plans or new diagnoses, preparation for impending surgical procedures, support during bedside care, normalizing the environment and encouraging play as a therapeutic purpose in a very high-stress environment."
When the COVID-19 pandemic began, hospital operations had to be adjusted, including Laura's role. She began working with COVID patients in the same manner as she does with any SCU patient. Laura even created a SIU admission bag, which is full of developmentally appropriate activities to help occupy the patient and normalize the environment. "Initially, I dealt with an inner conflict of how my services would need to be adjusted to serve this patient population while simultaneously keeping myself at lower risk," says Laura. "These patients are often the ones who need the most support. I felt I needed to continue my work in-person with patients and families, and I have continued to do so throughout the pandemic. People are seeking connection now more than ever, and I want to be able to supply a touch of warmth and comfort through this very difficult time. My skillset has definitely been challenged, but it inspires me to be able to support as many patients and families as I can."
Laura began her career at Children's National in 2015 when she became a patient care volunteer and first learned about the role of child life. For her, it merged multiple areas of interest including child development, psychology and elements of the medical field. After volunteering, she became an intern and later, a certified child life specialist. "I originally held a degree in acting and made the career switch to child life a few years after college," she says. "I find a lot of parallels with acting and working with children; the power of play and learning how to be vulnerable and silly alongside children."
For Laura, like many of our staff around the hospital, the most rewarding aspect of her work is the patient encounters. She describes the patient's experience from beginning to end as "really powerful" and truly enjoys the little moments. "A patient requesting a visit from me, a smile after a dressing change went much better than expected because we utilized alternative focus strategies, those are the most rewarding moments," says Laura. "Observing that I have, in some way, helped make the patient's admission a little easier, makes me feel really good."
Our child life specialists are located on every unit to help make the experience better for both patients and families, as well as to collaborate with staff. Learn more about our
Child Life and Integrative Care Services
.