Meet Candice Boyejo
Clinic Operations Representative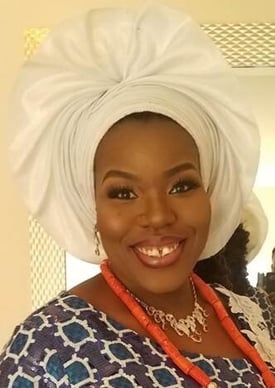 Candice Boyejo is a clinic operations representative (COR) on the ambulatory services team. She has been with Children's National since 2017 and now supports the team at Children's National Takoma Theatre.
Candice's role is to ensure patients are comfortable and able to receive care. She also ensures that the clinical staff has the tools and information they need to support patients. The Takoma Theatre location is a behavioral health outpatient location that also provides speech pathology support and other services. On a daily basis, her responsibilities could include coordinating appointments both in person and over the phone, verifying benefits of patients receiving care, advising patients on the next step after checking in and comforting nervous patients with coloring books and hugs.
The Takoma Theatre location serves patients from 0 - 21 years old, and through this, Candice has learned the importance of being adaptable and able to engage with all types of personalities. As the first person many patients will encounter when they seek care, this role has helped her learn how to navigate stressful situations while remaining calm and compassionate.
She keeps herself grounded by understanding, "even when people are frustrated, they are not thinking of you; they are thinking of everything that has brought them there and multiple factors. People are sick, stressed, scared and all the emotions are coming your way." Candice says to her patients, "I'm going to love you, and there's nothing you can do about it."
When families are in front of her, Candice says it is her job to treat them like family, her own family, because care should be people-centered. "You want to give the quality of care you'd like your family to have as you provide. Just because they aren't blood doesn't mean they aren't family. Serve your community, serve your family, and that is what I try to do every day."
When asked what makes it all worthwhile, Candice credits seeing the patients improve and being able to support the families. She recounts one little girl's journey: "Every time she comes in with her mom, they would encourage her to smile and wave. The more she came, you watched her develop and grow her confidence. She is genuinely happy and is so warm." Candice says, "they feel like your kids," and explains that you build rapport with the families to create a cohesive care team, which is the highlight of her role.
"People remember your service when you go a little extra; It gives them a feeling of support in an already challenging situation."
Candice is a proud Washingtonian, a graduate of the University of Maryland (Go Terrapins!) and has a background in behavioral health.
Thank you, Candice, for the compassionate care you give to our patients and families.